3-Day Digital Fine Art Photo Printing Workshop in San Francisco, CA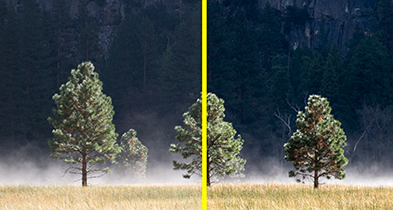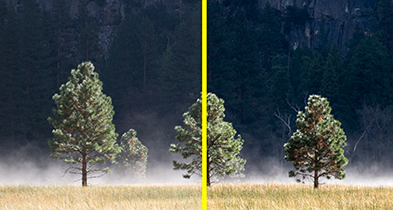 3-Day Digital Fine Art Photo Printing Workshop in San Francisco, CA
Jan 26 to Jan 28, 2018
Cost - $700.00
Does this sound familiar? You spend a bunch of time editing an image to get it looking precisely the way that you want it, then print it on your expensive photo-quality inkjet printer, only to find yourself facing a final print that's too dark, seems to have a flat gray haze over it, and with colors that don't look anything like what you saw on-screen. If that's your usual experience of printing your photos, don't worry, that's not uncommon. Fortunately, it's easy to learn how to get good results, and by the end of this workshop you'll find yourself making excellent prints, with few – if any – test prints.
Schedule -
The workshop will begin on Friday evening with a lecture that will help you understand the basics of the processes we'll be studying over the weekend. In addition, over the course of the evening we'll evaluate a number of prints, and discuss what work and what doesn't. This will be the start of an ongoing discussion of printing aesthetics. Such "eye training" is critical for improving your printing skill.
On Saturday, we'll start class in the mid-morning, giving you the early morning to shoot in San Francisco. The workshop will be held at Ft. Mason, an arts center on the northern shore of the city, with commanding views of the Golden Gate Bridge and easy access to North Beach, Chinatown, the Marina, and the Presidio. San Francisco is not a physically large city, so no matter where you stay, it's easy to get around to shoot whatever subject matter you prefer. Over the rest of the day you'll be guided through the process of editing your images for print, evaluating your images, and making refinements. Each student will aim for six finished prints. At the end of the day, we'll have a group critique of each participant's work. This will be a chance to get feedback on your final prints, both print quality and photo quality, and to learn from each others' experiences. On Sunday, we'll repeat the same schedule.
Each student will need their own laptop computer with a recent copy of Adobe Photoshop. Even if you normally start your workflow in Lightroom, we'll still be performing all of our printing from Photoshop (though we will have a brief discussion of printing from Lightroom). We'll be printing on an Epson P800 photo inkjet printer. Though the printer driver settings that we'll learn are specific to this printer, the techniques you learn in this course will work with any printer. Students are free to bring images with them – printing will not be limited to only images that you've shot during the workshop. If there's an image you've been having a difficult time printing well, by all means bring it along. We'll cover both black and white and color printing, so you'll be encouraged to try some of each.
For most of the history of photography, the print was the sole means for delivering a photographic image. It remains the most durable, flexible, powerful photo delivery medium that we have, and this course will start you on the process of mastering this critical photographic skill.